[mc4wp_form]
HEalingART
This is a short version of the original text, all in a row to scroll down. The menu at the top leads back to the German version!
Please contact me, if you wish for more information. Thank you!
Datenschutzerklärung
Dr. Silvia Anna Bernhuber- Sanandarhea / Psychotherapist
mobile: #43-650-4793886 - www.sanandarhea.at - contact@sanandarhea.at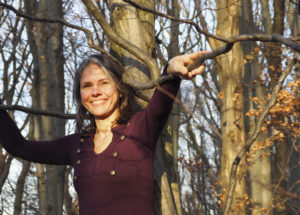 What do I offer?
Conversation - Relaxation – Constellation work

To help you find clarity and your true intent, to lead you into your innermost deepest space of yourself,
to help you open up to your connection with your soul, to get the answers you are looking for,
to support your self-healing energies, to gain empowerment and completeness.
What can you book?
one-to-one sessions, also at phone or skype, sessions for couples and group-seminars, workshops.
Extras to evolve consciousness, self-reflection and ability of relaxation:
Training in Indigenous Healing- Techniques of the Mexican Toltecian Tradition
Sweat Lodges (only with prvate invitation) to deepen the inner process and work through your fears
With whom I work?
women and men from 14 to high age...
with themes of
relation, work, family, spirituality
for orientation, letting go, acceptance, transformation
in crisis, depression, with anxiety, psychosomatic symptoms and so on.
What is Psychodrama?
Psychodrama was found by
Jacob Levi Moreno
. It works by being in the moment and recreating old life-situations which caused to pain or blockades or creating coming situations which you fear of. It
transforms
them into openness to life and being again in true relations with others, to have the courage to feel emotions and get through to the other side... the side of receiving life with open heart, being in the power of love, peace and connection.
Constellation Work, Role Playing, Sculpture Techniques
and much more are used in this method for finding back in the abundance of your own and life, for acting freely in all needed roles without the masks of your Ego. Seeing through the game of life, is leading us to play it with joy and lightness coming from the heart and with a clear mind.
J.L.Moreno
(1889-1974) was a medical doctor born in a Jewish family in Rumania, living then in Austria before he moved to USA. He was thinking in an holistic way. He was fascinated from the role-play of children, the spontaneous theatre and had a strong spiritual background, which he all integrated in his work. He gave important impulses to Sociology and the beginning of Group- Therapy.
How I work including indigenous techniques?
I give impulses to your system with words, through my presence,
I hold the space for you,
to help you get through the resistance of your ego, to let it go a little more
so that blockades pass by more easily and shift your structures into a healthy state.
I lead you into
Inner Journeys
accomplished with silence, singing and drumming.
It strengthens your believe in your intuition, your wisdom,
to support your mind to accept the truth- which your soul knows anyway.
This is all-
yes and humour, a little bit of movement, toning, talking
and listening to you– honour your being.
I open up for a force, that is bigger than you or me,
that flows through me to you, that flows to you directly,
a clear presence of mine helps you to receive that which is intended by you-
that is all.
All knowledge is already inside you and always has been,
you do not lack anything, you are whole, complete.
It is only to remember, to see it clearly again,
what you know already deep inside and always knew.
You can reconnect to the stream of universal knowledge,
to your inner wisdom, which is stored in your genes, in the matrix of universe.

What is the effect?
You are
able to change and achieve, what you wished for
more easily, have more understanding
and you
feel much more free and clear in life
, the inner forces to heal got activated.
People feel mostly happy and calm after a session. It can come to an aggravation as a "first-reaction" by activating deep hidden themes, this passes by and is normally a good sign... also worth to be welcomed like all of You!
My background
Born in 1968, living in Vienna, two children.
Medical degree
1998
since 1998
Psychotherapist
1991-1997 training in
Psychodrama Therapy
,
permanent further training in different psychotherapy methods is standard for us psychotherapists,
one of my last favourits in the last years has been Chuck Spezzano
Extras:
4-year training in the Mexican Healing- Techniques of Toltecian Tradition,
over 10-year experience in the Healing-Tradition of the Peruvian Amazon- tribe of the Shibipo- Conibo,
different seminars over twenty years for further training and for fun and more
like dance, Yoga, Overtone singing, Sweat Lodge Ceremonies
and a lot of books.